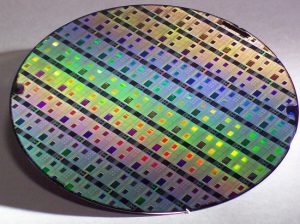 China has formed the High-End Chip Alliance (HECA) to co-ordinate the country's efforts to build a semiconductor industry.
Among the 27 semiconductor-related organisations involved in HECA are: Tsinghua Unigroup, SMIC, Yangtze River Storage Technology (YRST), Lenovo, Huawei, ZTE, Beijing University, Tsinghua University, Institute of Microelectronics of Chinese Academy of Sciences, China Academy of Telecommunication Research, Baidu and Alibaba.
HECA will cover production, software, system engineering and information services. It will take a part in drafting specs for interfaces and chip designs and for ASICs aimed at emerging markets like drones and robots.
HECA's boss will be Ding Wenwu, the President of China's National Semiconductor Industry Investment Fund ('The Big Fund').
Deputy Director is Tsinghua Unigroup Chairman Zhao Weiguo.