The trend of product recalls in the consumer electronics sector is highly likely to increase and negatively impact burgeoning industry sectors, believes Mark Waterman of Vendigital.
News of the next product recall in the consumer electronics sector is never far away and recent examples, such as the recalls affecting Samsung's Galaxy Note 7, have tarnished the reputation of some much-respected global brands. This trend is highly likely to increase and has the potential to destroy companies and negatively impact burgeoning industry sectors.
Historically, the implications of electronic product failure were limited to a small number of customers being inconvenienced, minimal increase in operational costs and possibly some minor brand value erosion. Manufacturers have traditionally focused on reducing the probability of failures occurring by ensuring tight control of manufacturing processes. Best practice should avoid transferring risk to suppliers and instead control the quality of multiple tiers of the supply chain.
In traditional safety-critical industries, such as aerospace and defence, subassemblies are thoroughly stress-tested prior to being approved for flight readiness. However, in consumer electronics the customer undertakes most of this testing in use. It has always been cheaper to replace a small number of defective devices than to thoroughly test each one before sale.
However, while it is easy to assume that product failure events are the result of quality control slip-ups in the manufacturing process, they are increasingly likely to be due to faults occurring where new products are pushing the envelope of current knowledge and capabilities. Software and hardware complexity, new technologies being commercialized for the first time and shortening development cycles (to support race to market) are all going to test the ability to design-in low failure rates.
So what if one in every one million devices fails? Higher energy demands of mobile devices and the connectivity of physical real world household goods (the Internet of Things) are going to increase significantly the social and business impact of failure events – people are inevitably going to get hurt in this process.
Worst case failure mode
The rules of the game are now changing and anyone who manufactures consumer electronics with the potential to cause harm needs to assume that the worst case failure mode will happen at some point. Legal, financial and brand implications of failure are all going to become increasingly more of an issue.
Assuming the inevitability of failure and focusing efforts on impact mitigation alongside prevention is going to be key for manufacturers going forward.
Design strategies are required to mitigate the impact of product failure to the user. For example, in the Airbus 330/340 flight control system, this is achieved by replicating sensors, computers and actuators and providing 'graceful degradation' in the event of a system failure. In a degraded state, essential facilities remain available, allowing the pilot to fly and land the plane. A similar approach needs to be adopted for consumer products.
While a successful mitigation strategy assumes failure, the Samsung case nevertheless highlights the importance of effective supply chain control in preventing costly operational disruption. Since the event, the manufacturer has faced criticism for passing on the blame to its suppliers. Autocratic buyer behaviour could have a part to play in this. However, the firm's approach also reveals gaps somewhere in the quality-assurance processes and general supply chain control. While it is easy to blame suppliers after the event, it is important to remember that from a consumer's perspective responsibility for product quality ultimately lies with the brand owner.
In order to ensure a quality-first culture, manufacturers should prioritise the supplier assessment process, ensuring that manufacturing policies and processes are appropriate to the product's risk profile and the volume being produced.
Moreover, while it goes without saying that manufacturers should aim to stay close to suppliers whenever possible, it is important to understand which partners are mission critical. Companies such as Samsung will have tens of thousands of suppliers and a detailed audit of each one is probably unrealistic. Instead, a smarter application of resources would involve identifying those parts most likely to pose function or safety risks and concentrating the majority of checks in these areas.
Supply chain
Another common mistake is neglecting to look beyond the first tier of the supply chain. While it can be tempting for manufacturers to transfer risk to their suppliers and sub-contractors, in reality this risk simply becomes less visible.
Manufacturers can avoid unseen risks by adopting a holistic and collaborative approach to preventing product failure. This should involve acquiring in-depth understanding of how risk affects each part of the supply chain, as well as ensuring that suppliers appreciate the 'bigger picture' by including them early in the design process.
Finally, in order to ensure that operations remain commercially viable, it is vital that manufacturers seek to foster a balance between quality and cost. By clearly stating their priorities from the start of commercial negotiations and conducting sufficient due diligence, companies can avoid a lack of compliance with quality standards.
The race to market in the consumer electronics industry is here to stay. This pressure to launch, combined with the unrealistic nature of high-volume stress testing, means manufacturers must adopt a new approach to design, quality control and supply chain management, which assumes some degree of failure from the start.
The ability to be able to communicate good mitigation strategies to consumers could become a strategic differentiator going forward or a vital defense tool in the event of legal proceedings.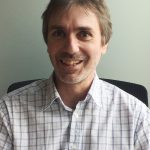 Mark Waterman is a consultant at supply chain firm, Vendigital.