GaN Systems CEO Jim Witham will present two papers on the use of GaN power devices in automotive systems at Electronica nexts week.
"Automotive is one of the central themes at Electronica, with a dedicated Automotive Forum," said the firm. "The demand and impact of electric and autonomous vehicles has underlined the importance of power electronics throughout the entire automotive and supporting sectors from charging networks and renewable energy sources, data centers, and manufacturing. In the automotive sector, GaN is becoming the preferred choice for onboard chargers and, a strong contender for traction inverters.
"The papers are:
On the firm's stand, 430, Hall B5, amongst the power transistors will be the newly announced 120A 650V GS-065-120-1-D, the 120A 100V GS-010-120-1-P and a higher power evaluation device, the 240A 650V GSM-065-240-1-N-0.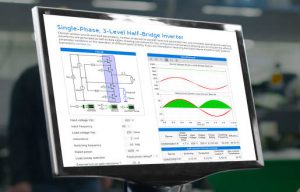 To go along with these, simulation models have been added to the GaN Systems' circuit simulation tool for 3-phase traction inverters and  and single-phase T-type 3-level lnverter designs.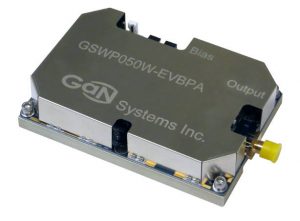 On top of this will be a 50W output amplifier suited for wireless power transfer and charging applications in consumer, industrial, and automotive markets.
"GaN power transistors are now recognised as the building block that enable smaller, lighter weight, and more energy efficient and cost-effective electronics – in all areas imaginable from automobiles to data centers to renewable power systems," said Witham. "At Electronica, we look forward to participating in conversations with customers and visitors about the transformation that is taking place with GaN power electronics."