[May 15, 2017 – Taipei, Taiwan] Test Research, Inc. (TRI), a leading test and inspection system provider for the SMT industry proudly announces that the company's new generation ICT tester, TR5001 SII Series, received its third industry award, the 2017 EM Asia Innovation Award at a ceremony held during the 2017 NEPCON China show in Shanghai.
TRI is one of the preeminent suppliers of test and inspection systems for the electronics industry in China and around the world. As the only total solution vendor — with SPI, AOI, AXI, MDA, ICT and FCT systems — TRI focuses on integrated production quality management and providing valuable data for Industry 4.0 manufacturing.
The TR5001 SII multi-core in-circuit tester offers high-throughput parallel board testing and an advanced feature set, including high accuracy measurement, multiple routable serial ports, fast programming and debugging, and advanced DUT overdrive protection. Designed for extensive compatibility, the new ICT tester is a great upgrade option for current TRI ICT customers.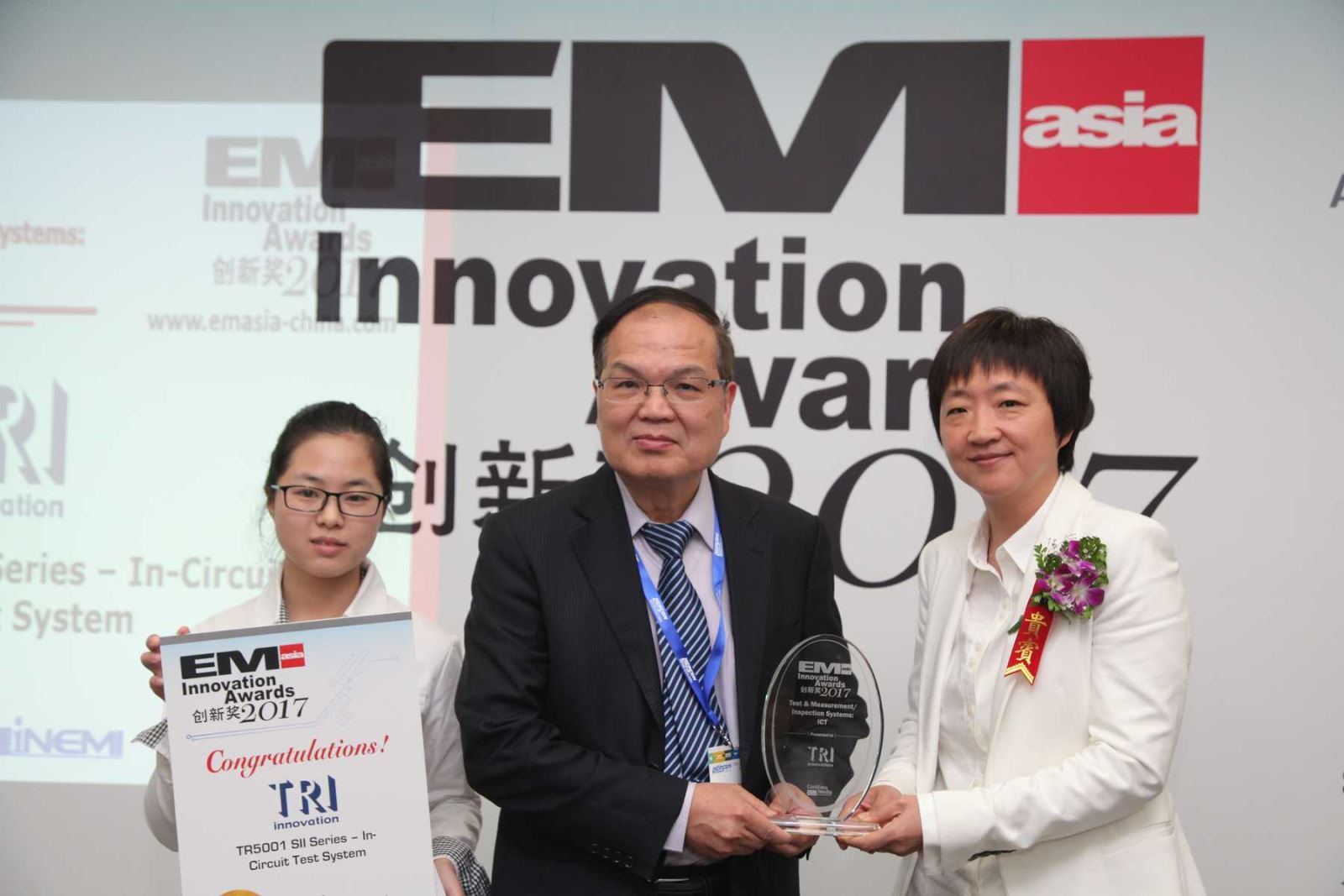 ###
About the EM Asia Innovation Awards
Established in 2006, EM Asia Innovation Awards program strives to recognize and celebrate excellence in the Asian electronics industry, inspiring companies to achieve the highest standards and push the industry forward. Published by Contineo Media Pte Ltd, Electronics Manufacturing (EM) Asia-China continues to be the primary source of information for industry professionals who design, assemble and test printed circuit board (PCB) assemblies in Asia.